Product Benefits
Nutritional Facts
Directions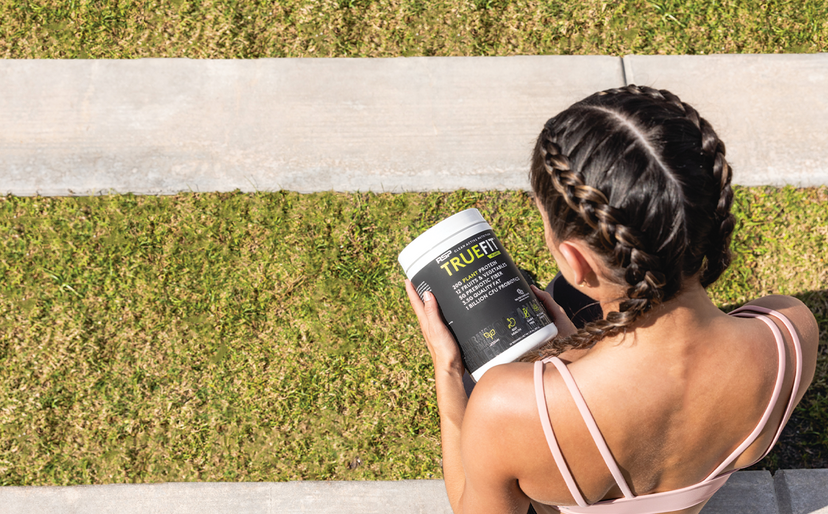 PREMIUM VEGAN PROTEIN POWDER - 200g of plant based protein from a unique blend of Pea, Organic Sacha Inchi, Organic Hemp and Chickpea. We carefully selected each ingredient to ensure you have all the essentials needed to support your lifestyle.
REAL FOOD MEAL REPLACEMENT SHAKE - TrueFit Plant is so much more than vegan protein powder. It also contains 12 organic fruits & veggies, prebiotic fiber, probiotics and quality fats from MCT Oil making it a lean meal replacement shake that can also aid in weight loss.
DIGESTIVE SUPPORT & GUT HEALTH – With 4-5g of prebiotic fiber and 1 billion CFU probiotics, TrueFit Plant is enhanced with powerful digestion support for ideal gut health.
AMAZING TASTE – Traditional plant based protein powders do not taste good, so we made one that does! With no artificial ingredients and 0 added sugar, TrueFit Plant is simply delicious! Add to cold water for a quick shake or mix into smoothies & snacks.
COMPLETE NUTRITION WITH NO ARTIFICIAL INGREDIENTS – TrueFit Plant is Vegan, Non-GMO, Gluten Free, Soy Free, Dairy Free, has zero sugar added and only 140-150 calories per serving. So much more of the good and none of the bad!
Supplement Facts
Serving Size: 1 Scoop (38g)
Servings Per Container:


AMOUNT PER SERVING
%DV*
Calories

155





Total Fat

5 g

18%




Saturated Fat

1 g

5%



Trans fat

0 g



Cholesterol

0 mg

0%

Sodium


218 mg




9%



Total Carbohydrate

5 g




2%

Dietary Fiber

4 g




14%




Total Sugars

0 g




Includes 0g Added Sugars






0%



Protein


20 g



Calcium

60 mg

5%

Iron

5 mg




3%

* The % Daily Value tells you how much a nutrient in a serving of food contributes to a daily diet. 2,000 calorie a day is used for general nutrition advice.

INGREDIENTS: Plant Protein Blend (Pea Protein Isolate), Organic Incatein (Sacha Inchi Protein), Organic Hemp Protein, Chickpea Protein Concentrate), Sunflower Creamer, Fibersol, Natural Flavors, Medium Chain Triglycerides (MCT) powder, Pink Himalayan Salt, Silicon Dioxide, Sweet Potato Powder, Organic VitaBerry Fruit Blend (Organic Strawberry, Organic Raspberry, Organic Blueberry, Organic Tart Cherry, Organic Elderberry, Organic Cranberry), VitaVeggie Vegetable Blend (Organic Broccoli, Organic Broccoli Sprouts, Organic Tomato, Organic Carrot, Organic Spinach, Organic Kale), Stevia Leaf Extract, Lactospore Bacillus Coagulans, Gum Arabica.
WARNING
IF YOU HAVE ANY HEALTH CONDITION, ARE PREGANANT, BREAST FEEDING OR TAKING MEDICATION, ASK A PHYSICIAN BEFORE USE. KEEP OUT OF REACH OF SMALL CHILDREN.
ΔTHESE STATEMENTS HAVE NOT BEEN EVALUATED BY THE FOOD AND DRUG ADMINISTRATION. THIS PRODUCT IS NOT INTENDED TO DIAGNOSE, TREAT, CURE, OR PREVENT ANY DISEASE.
DIRECTIONS:
Mix with 8-10 oz of water, depending on consistency preference. Start with 8 oz and add up to 8 more until preferred consistency is achieved. Also delicious with your favorite non-dairy alternatives.
Related Products
Sold out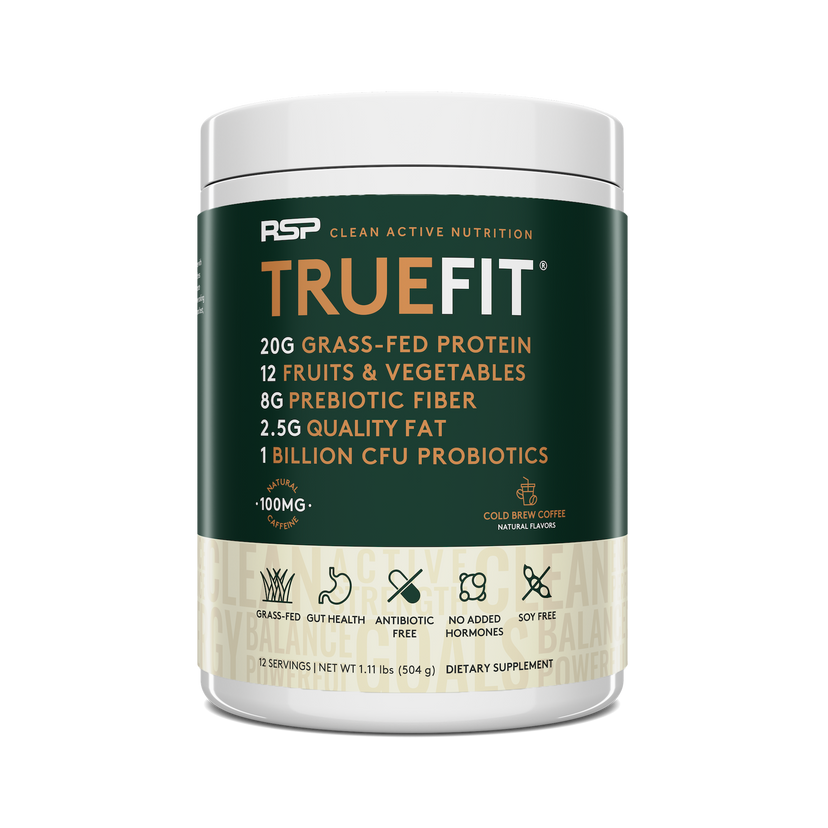 truefit protein powder
cold brew coffee
On Sale from $29.97 Regular price $34.97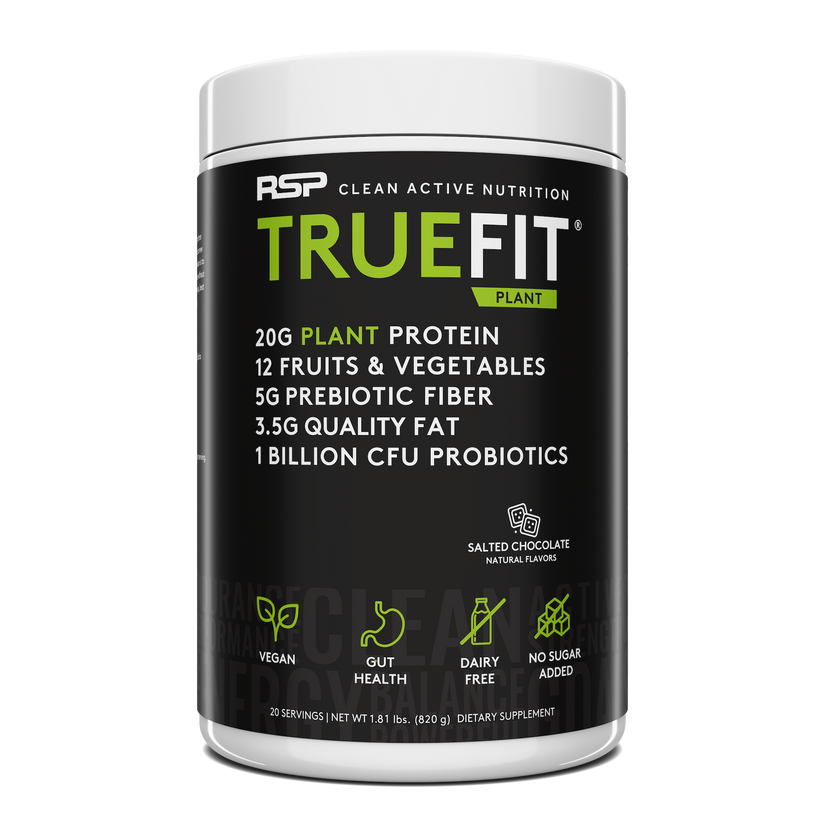 truefit plant protein powder
chocolate
$46.97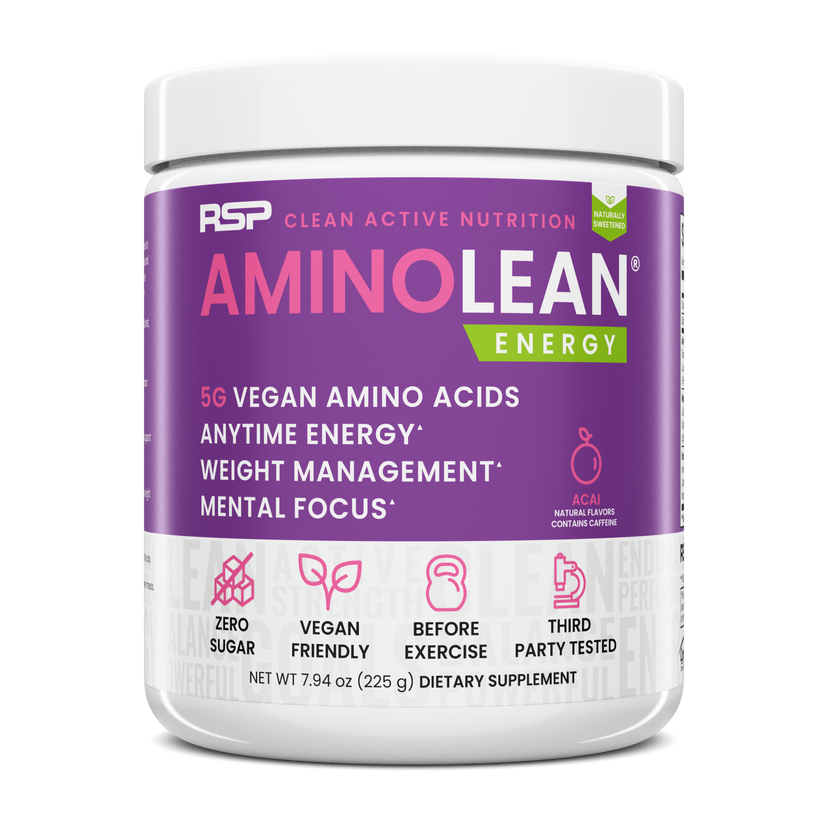 aminolean pre workout naturally sweetened
acai
$32.99